Historic Mirrors From Setting of Brideshead Revisited, Castle Howard, Make £120,000 at Bonhams
Catégorie: AUCTIONS
Date: 2010-11-03
Two George II carved giltwood mirrors , which were commissioned for Castle Howard in Yorkshire, the stately home featured in the 1981 TV series a...
Two George II carved giltwood mirrors, which were commissioned for Castle Howard in Yorkshire, the stately home featured in the 1981 TV series and the 2008 film adaptation of Evelyn Waugh's novel Brideshead Revisited, sold for an impressive £120,000 on 3 November 2010 at Bonhams.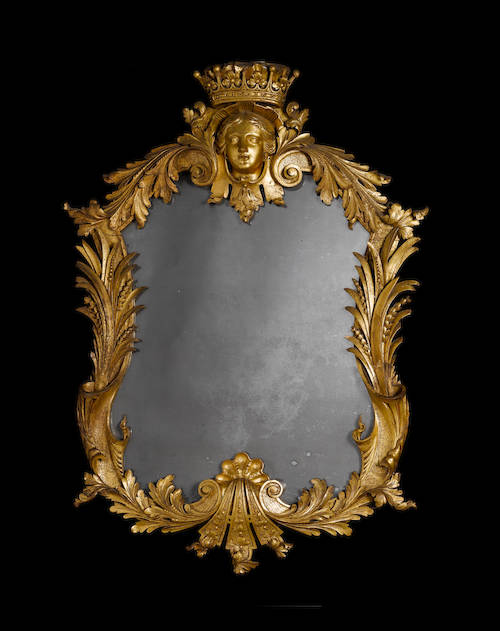 The mirrors were part of the
Fine English Furniture and Works of Art sale
, which realised a total of £1,341,216, with 78% sold by value.
Designed for Henry, 4th Earl of Carlisle (1694-1758) by John Vardy and showing the influence of his colleague William Kent, the mirrors had passed by descent through five generations, before being bought by a London dealer, Lionel Harris Junior, in 1929. Three year later, in September 1932, Harris was contacted by the leading furniture historian and advisor R. W. Symonds, who had been employed by Francis A Lauder to find a pair of mirrors for Bowden Hall in Derbyshire. Due to the depressed economic circumstances of the time, Symonds, who was behind some of the most important 20th century collections, managed to negotiate the purchase of two of the mirrors – although being sold as a set of four - with ease.
Prior to being acquired by Lauder of Bowden Hall, one of the mirrors were exhibited at the Art Treasures Exhibition on October 12 1932, held under the auspices of the British Antique Dealers Association.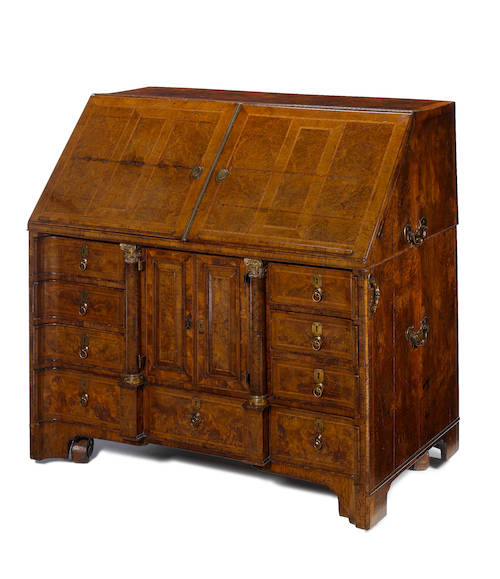 A packed saleroom also saw top prices paid for items including an
early 18th century figured walnut bureau
, which started off its life at Shaw Hall, Newbury, Berkshire when it was supplied to James Brydges, 1st Duke of Chandos (1673-1744) between 1730 and 1736. It fetched £114,000, far outstripping pre-sale expectations of £30,000 – 50,000.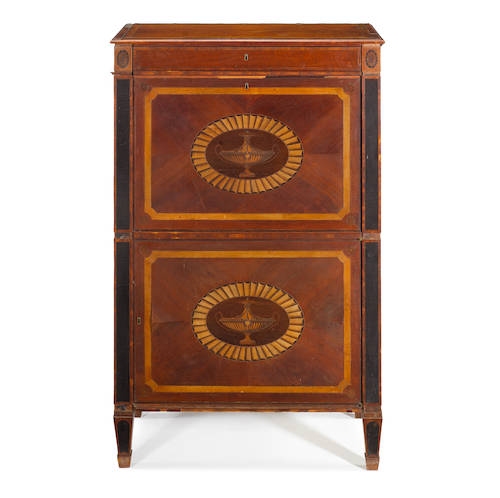 A
George III mahogany escritoire
(estimate £4,000 – 6,000) and a
set of six George III chairs
(estimate £6,000 – 8,000), which had passed by descent through the Windham, Dalling and Meade families at Earsham Hall, Norfolk, from the 18th century, also sold well, fetching £36,000 and £29,400 respectively.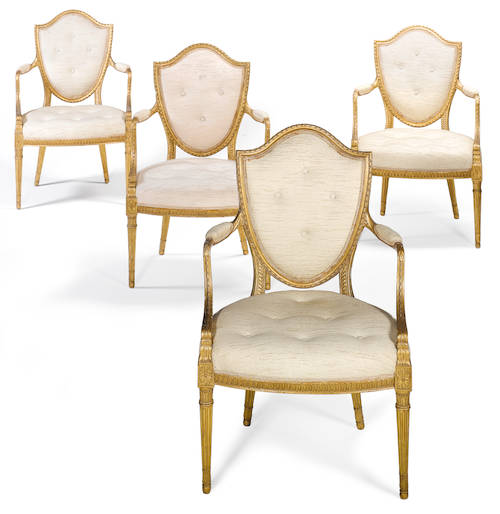 Harvey Cammell, Director of Bonhams' Furniture Department, comments: "This is a fantastic result for a Fine English Furniture sale and demonstrates the continued depth of demand for top end pieces. It comes on the back of a very strong year for selling furniture at Bonhams globally, from
The Owston Collection, Sydney, in June
to the
Sampson and Horne sale, London, in April
."
www.bonhams.com/furniture
For further press information please contact Leonora Oldfield on 020 7468 5874 or
leonora.oldfield@bonhams.com
/
press@bonhams.com
Notes for Editors

Bonhams
Bonhams, founded in 1793, is one of the world's oldest and largest auctioneers of fine art and antiques. The present company was formed by the merger in November 2001 of Bonhams & Brooks and Phillips Son and Neale UK. In August 2002, the company acquired Butterfields, the principal firm of auctioneers on the West Coast of America. Today, Bonhams offers more sales than any of its rivals, through two major salerooms in London: New Bond Street, and Knightsbridge, and a further five throughout the UK. Sales are also held in San Francisco, Los Angeles, Carmel, New York and Boston in the USA; Toronto, Canada; and France, Monaco, Hong Kong, Australia and Dubai. Bonhams has a worldwide network of offices and regional representatives in 25 countries offering sales advice and valuation services in 57 specialist areas. By the end of 2009, Bonhams had become UK market leaders in ten key specialist collecting areas.For a full listing of upcoming sales, plus details of Bonhams specialist departments, go to www.bonhams.com (May 2010).